What Risks Do Outdated Software Carry?
Outdated software become an easy gateway for hackers to steal your data. Systweak Software Updater ensures that no installed software is left outdated on your PC, thereby ensuring robust data security.
How Can Hackers Harm My PC through outdated software?
When you do not install the latest patches and updates to a software, it becomes easy for hackers to exploit them and access your system data. Hence it is important to keep your software up-to-date to avoid such vulnerabilities.
One-Click Windows Software Updater
Systweak Software Updater scans your PC for obsolete apps & updates them with just one click to offer security & stability at once.
This software updater utility for Windows will ensure your computer regularly receives updates for installed applications. Systweak Software Updater runs an automatic scan to look for outdated Windows & third-party applications. You can review the list and download updates for them with a single click.
What makes Systweak Software Updater Special?
Fully Automatic
Scan & update software automatically to save time with the best software updater.
Secure Updates
Install software updates from trusted sources to stay protected from malware.
Quick Download
With advanced algorithms update outdated software at a lightning-fast speed.
Compatibility
Systweak Software Updater is compatible with Windows 11, 10, 8.1, 8, and 7.
Update Windows Software In A Few Clicks
Systweak Software Updater has a large database of renowned software from Windows & genuine
third-party developers to update your PC in no time.
This software updater tool for Windows will help find genuine software updates for your PC. Systweak Software Updater is a one-stop solution to scan, identify and update outdated apps. It can update software automatically as and when available, protecting your PC from vulnerabilities of outdated software.
Some Beneficial Features of Systweak Software Updater
Systweak Software Updater takes care of all installed software by keeping them up-to-date. Additionally, it also offers some beneficial features for users that make it one of the best Software updater tools for Windows.
Create Restore Point
Creates system restore points before updates so you can restore old settings if anything goes wrong.
Selected Software Updates
This user-friendly software updater allows you to choose a software or update all software from the list.
Exclude Specific Software
Add any software to the Ignore List to prevent them from getting updated using this software updater.
Software Update History
View complete details of any installed, monitored, and updated software on your PC with update history.
Systweak Software Updater Features

Free Trial Version*
Registered Version

One-Click Update

Thoroughly scans your PC & updates outdated software with latest version in a single click.

Silent & Secure Software Updates

No added bundles, installers or toolbars are downloaded with software updates.

Fully Automated

Runs an automatic scan to quickly identify & recommend latest updates for old apps.

Lightning-Fast Downloads

Powered by advanced AI-based algorithms that ensure fast updates installation.

Manual Update

Select and update specific applications manually as per your convenience.

Automatically Reboot/Shutdown PC

Set your system to automatically reboot or shut down after updates are installed.

Huge Database

Get quick access to millions of software updates for almost all the installed apps on your PC.

Update History

View the details for monitored, outdated and updated programs at one place.

Notifications For Available Updates

Get notifications every 4 Hours, 24 Hours, 48 Hours or Never for installing the latest updates.

Software Recommendations

Get suggestions for popular programs in different categories like Security, Browsers etc.

Ignore List

Avoid installing updates for specific programs by adding them in the Ignore List.

Pre-Scan Software for Virus & Malware Infections

Active pre-scanning of all Software Update downloads for adware, malware, virus or other infections.

Scheduler

Automatically update your favourite programs at a scheduled date/time.

Restore Point

Create and view daily restore points before installing a program on your PC.

24/7 Email Support

Priority email technical support

Download Now
Purchase Now
Frequently Asked Questions
Have Questions? Here We Are To Help!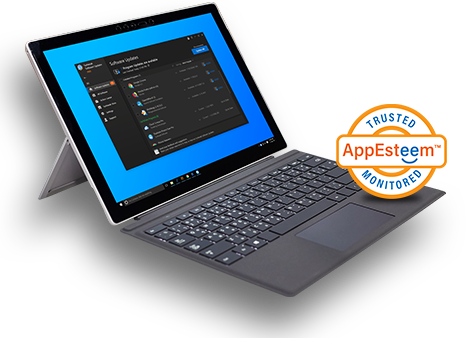 Systweak Software Updater
Receive the latest versions of popular software on your PC with one click.
Protect yourself from dangers of outdated software and replace them now. Use Systweak Software Updater on your computer to update outdated software automatically.