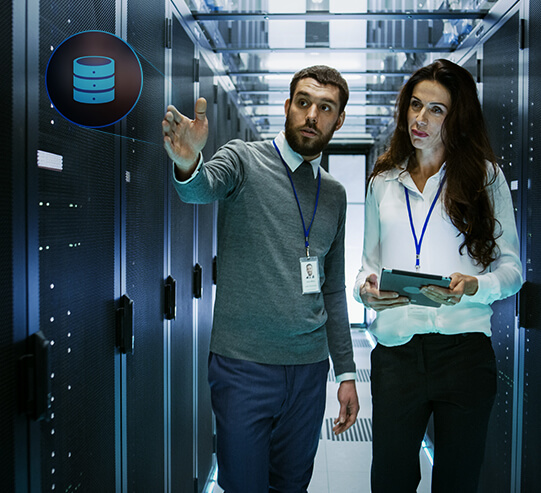 Larger Database
Large Driver Database
With thousands of Drivers in the database, Advanced Driver Updater is the first choice for users when they want to install or update drivers.
Quickly Backup
Quickly backup drivers to avoid any compatibility issues later.
Large Number of Devices Supported
Advanced Driver Updater supports a large number of devices in all categories.
Restore Incompatible Updates
In case a driver update is incompatible, you can restore to the last working driver.
Synchronise Your Drivers
Keep drivers in sync with the latest versions when released.
Download Now
Performance
Smooth Game Performance
The right driver makes a huge difference in the performance of your games. With 4K video and high FPS gaming, updated drivers are needed for your device hardware.
Faster Downloads
All system drivers are downloaded from the cloud for quicker updates.
Automatically Reconnect
Driver download will automatically resume if connection is interrupted.
Monitoring Protection
Our driver database is strictly monitored for malware & infections.
Improved Device Performance
Update drivers ensure the performance of the device, and the system, are optimal.
Download Now
Backup and restore
Optimal Performance
PC performance depends on hardware and components. With Advanced Driver updater, your PC performance stays optimized.
Backup And Restore
Backup compatible drivers and restore them in a click, without struggle.
Scheduled Driver Scan
Schedule a scan for zero-intervention, automatic scan for outdated drivers.
Full Compatibility
Advanced Driver Updater is compatible with the latest versions of MS Windows.
Driver Exclusion List
Exclude any unwanted or unused device drivers from getting updated.
Download Now
Fix Errors
Fix Hardware Errors
Certain hardware errors are due to faulty, missing or outdated drivers. Advanced Driver Updater can solve these errors without taking your PC for repairs, saving time and money for you.
Fix Printer Errors
Bad prints or printer connection issues can be sorted with updated drivers.
Fix Audio Errors
Channel loss and missing frequencies can be rectified by installing missing drivers.
Fix Gaming Errors
Enjoy action packed games with updated audio and graphics drivers.
Fix Video Errors
Use Advanced Driver Updater to fix audio and video lags.
Download Now
Advanced Driver Updater
Keep your computer running at peak performance.
Advanced Driver Updater is an easy-to-use utility that scans your system for outdated drivers, and
updates them for peak performance.