Systweak VPN
The Best & Most Secure VPN Service for Windows
Systweak VPN is the easiest way to protect your browsing activities.
It allows you to securely access unrestricted online content over both public and private networks.
Unrestricted
Global Content
Military Grade
Encryption
Unlimited Devices
Supported

Introducing
Systweak
Antivirus
Get Protection Against All Viruses, Malware, Adware & Spyware.
Real-Time
Protection
Secure Web
Browsing
Exploit
Protection

Advanced
System
Optimizer
FREE
Worlds Best PC Cleaner Is Now FREE
System Cleaner &
Optimizer
Secure Deletion
& Encryption
System Files Backup
& Restore

-->

Advanced
Driver
Updater
Update system drivers to boost PC performance
Update Outdated
Drivers
Backup And Restore
Drivers
Schedule Driver
Scan

Our Most Popular Software
We offer optimization & security
tools for all platforms.
Let's clean, optimize and secure your system!
protecting
20,20,000 active users
Great Deals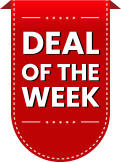 Limited Time Remaining!
Systweak Antivirus
Real-Time protection from Viruses
Scans Startup items for infections
Malware and Exploit Protection
Includes Quick, Deep & Custom Scan
USB Stick protection
Scheduler for automatic scanning
Offer Price
$19.97
was
$39.95

Purchase Now
Compatible OS: Windows 10/8.1/8 and 7 SP1+ (both 32 bit and 64 bit)

Beware Of Fraud Calls & Emails
It has come to our notice that certain people/companies may be impersonating Systweak Software and/or other reputed companies, and are contacting users to promote their services in our name via fake emails and calls.
Please note Systweak Software does not make any unsolicited calls nor sends emails to anyone regarding errors on devices or internet browsing or any such other device issues.
We urge you to beware of any such scammers and request you to NOT call back any number provided in the email or via caller ID in case you receive any unsolicited calls or emails.
Please reach out to us at report@systweak.com in case you come across any such scammers and fraudsters impersonating Systweak Software.