Performance
Speed Up Your PC
RegClean Pro fixes system issues, DLL's issues, and other such issues. This removes lags and boosts the speed of your Windows PC.
Fix Invalid Registry Entries
RegClean Pro scans registry to detect and fix invalid entries.
Defrag The Registry
Reorganize fragmented & cluttered Windows registry with RegClean Pro.
Improve System Response Time
RegClean Pro defrags registry & improves system response time.
Prevent System Crash And BSOD
A clean Windows registry minimizes system crashes and makes PC faster.
Download Now
faster computer
Smooth Operation
Over time, obsolete items in registry multiply and degrade system speed. RegClean Pro helps fix these invalid entries to offer smoother performance.
Backup/Restore Windows Registry
Automatically backs up Windows Registry for quick roll-back.
Schedule Registry Cleaning
Automatically clean Windows registry on daily, weekly, or monthly basis.
Improve PC Performance
Clean and fix invalid registry entries in a click for a stable PC performance.
Customizable Scan Areas
Custom scan to fix specific startup, uninstall & user-related issues.
Download Now
Stability
Stable System
Cluttered registry slows down Windows and makes it crawl. Using RegClean Pro you can clean this clutter, optimize the Windows registry & get a stable system.
Make System Responsive
Windows registry gets bloated due to invalid registry entries. Fix these with RegClean Pro.
Optimize And Defrag Registry
RegClean Pro categorizes erroneous entries for increased performance.
Exclude Registry Entries
Unmark any entries you wish to be skipped during future scans.
Full Registry Backup
Create a full registry backup manually to quickly roll-back changes.
Download Now
Safety
Safe and Reliable
Before fixing invalid Windows Registry, the RegClean Pro takes a full backup first time it is run and incremental backups every time it is run in the future.
Multi-User Cleaning
Scan and clean registry at once without logging-in to each account.
Easy To Use Interface
RegClean Pro's interface is appreciated by both expert and novice users.
Recommended Actions
Quickly scans and recommends actions to improve system performance.
Fewer Unwanted Messages
Minimizes system notification messages due to outdated information in registry.
Download Now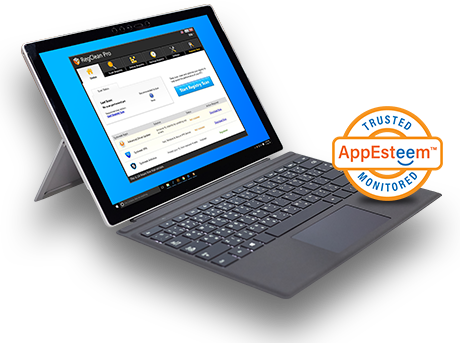 RegClean Pro
Boost Your PC Performance
Invalid registry entries grow over time, they increase the chances of computer malfunction. RegClean Pro takes care of these entries and makes the system stable.