Would you like it if I asked you to watch a movie without sound or play a game without sound? Not at all, right? There's no fun in it.
With that being said, if you have a Gigabyte motherboard and the audio is not working, you are likely to use an outdated driver. To fix these issues, updating the Gigabyte Audio driver is suggested.
Agreed, you may not know where to get Gigabyte sound manager or how to update the Gigabyte Audio driver on Windows 11. But don't worry; in this post, we will explain the two best ways to update the Gigabyte sound driver.
A lot of Windows users were able to fix the problem after updating the Gigabyte audio driver on Windows. So, without further delay, let us learn how to update Gigabyte audio drivers to Windows 11,10.
Need of Updating Gigabyte Audio Driver
To survive in this changing world, operating systems are being updated. This makes updating drivers essential as they help devices and operating systems interact.
Failing to update a driver can cause issues. Therefore, to avoid encountering such issues keeping drivers updated is recommended.
How To Download The Gigabyte Audio Driver?
Before we learn how to download the Gigabyte Audio driver manually, information regarding the Gigabyte motherboard model name is to be collected.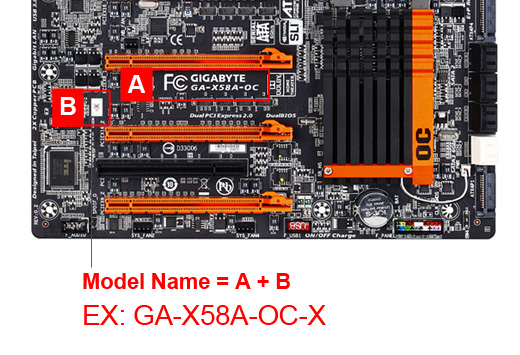 At this point, you must be thinking about what the motherboard has to do, right? Since motherboards come with embedded sound cards or onboard audio to download the Gigabyte audio driver, you need to have information about the motherboard.
To do so, follow these steps:
Visit the official website and search for the Gigabyte motherboard model you use.
To get the compatible driver click Support.
Below the search field, you will get an option, How to find model name / serial number. Click on it if you don't know the motherboard details.
Once the information is collected, enter the name > select the operating system and manually download the audio driver.
How To Update Gigabyte Audio Driver
The drivers can be updated in two ways. In this guide, we will discuss both in detail. Where the former is manual and time-consuming, the latter is automatic and quicker. Here's how to use both methods.
Related: How To Update Audio Drivers on Windows 10
Manually Updating Gigabyte Audio Driver
Though this method is free, the time you spend updating drivers manually is not worth it. Also, to make this method work, you must have computer skills and patience.
Automatically updating Audio Driver on Windows 11 & 10
This is the quickest and easiest method to update outdated drivers. You can update problematic drivers using a driver updating tool like Advanced Driver Updater in just a few clicks. If you are a beginner, you should surely give it a try.
2 Best Ways to Update Gigabyte Audio Driver – Windows 11
1. Manual Method
To download the driver update manually, you must gather information such as the Gigabyte motherboard model number and operating system specifics.
You read it right; we need to know the motherboard model number because all motherboards are embedded with onboard audio or sound cards.  Once you have it, move to step 2.
2. Visit Gigabyte's official website.
3. Search for the Motherboard model number
4. Click Support > select the correct operating system and bit number
5. Download the audio driver

6. Double click the executable driver file and follow on-screen instructions
7. When done, restart the PC and then try to play the sound.
Everything should work perfectly fine.
2. Automatically Updating Audio Driver on Windows 11 & 10
If you are short on time or the manual method is not what you prefer, you can update the Gigabyte sound driver automatically with Advanced Driver Updater.
Advanced Driver Updater automatically identifies system configuration and shows an outdated driver list as you perform the scan. You can download the compatible driver on your system using the Update All button.
You don't need to know the system or device details to use this excellent driver updater. Also, the risk of downloading and installing the wrong driver is reduced, and you don't need to visit the manufacturer's website for the latest update.
You can use the registered or trial version of Advanced Driver Updater to update drivers. The registered version of Advanced Driver Updater in just 2 clicks updates drivers. While using the trial version, you will have to update each driver manually.
Also, the registered version is backed by technical support and a 60-day money-back guarantee.
Here's how to use Advanced Driver Updater.
1. Download and install Advanced Driver Updater.
2. Run Advanced Driver Updater.

3. To scan the system click Start Scan Now and wait for Advanced Driver Updater to detect any problem and outdated drivers.
4. Once done, if you are using the registered version, click the Update All button to automatically download the correct version of the outdated driver. However, if you are using the trial version, you must click the Update driver next to each driver.

5. Wait for the operation to complete
6. Restart the system and check for the sound. It should now be fixed.
For any product-related issues or problems you might face while using Advanced Driver Updater, contact our support team at support@systweak.com.
FAQ-Gigabyte Audio Driver
Gigabyte Audio Manager
We hope the sound problem you are facing on your Windows 11 was solved after following the above steps. If you face any problems or need more information, let us know.
Also, note that most device-related issues are caused due to outdated drivers. The best way to deal with this problem is to update the driver. For this, you can use Advanced Driver Updater and set a schedule.
Feel free to comment below if you have any other suggestions or questions.
Recommended- 
How To Update Drivers On PC
How To Fix Realtek Audio Driver not Working
How To Update Audio Drivers on Windows 10
How To Fix IDT High Definition Audio CODEC Driver Problem