About
Brain Game App
With a great collection of fun and addictive mini-games, the Brain Game app is a modern take on improving productivity, cognitive skills & concentration. Playfully, the app challenges your brain to work out and, over time, enhance skills. Each game you play will sharpen your mind and will help learn how to memorize color, shape, number, follow text, colors, play Schulte table, sort sequence, and more. This brain training app works on different areas of the brain, and at every level, players can take a skill test. Also, they can test their reflexes, get a real-time progress card, and learn how to finish a task in a given time.
Increase focus
Play a series of memory training exercises & train the brain.
Mindful Games
Personalized games to improve attention span and sort sequence.
Remarkable Features
With addictive games, puzzles, sleek and easy-to-use interface, the Brain Game app is designed to improve your cognitive abilities and mental agility. As the player moves to higher levels, games get challenging, making the player do a solid brain workout.
Memorize Things
Improve your memory. Learn to memorize shapes, numbers and more.
Real-time Progress Report
Get an insight into how far you have come while playing problem-solving, Schulte Table, and so on.

Workout Your Math problems
Challenge your brain & boost intelligence by focusing and solving mathematical problems quickly.
The perfect brain training app
Learn to focus, broaden your thinking & improve reasoning ability by solving optical illusions.
Gallery - App Screenshots
Brain Game app is an excellent brain training app that playfully gives you challenging tasks to help improve your focus and concentration.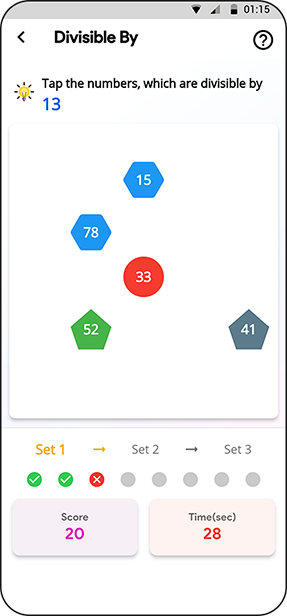 Beware Of Fraud Calls & Emails
It has come to our notice that certain people/companies may be impersonating Systweak Software and/or other reputed companies, and are contacting users to promote their services in our name via fake emails and calls.
Please note Systweak Software does not make any unsolicited calls nor sends emails to anyone regarding errors on devices or internet browsing or any such other device issues.
We urge you to beware of any such scammers and request you to NOT call back any number provided in the email or via caller ID in case you receive any unsolicited calls or emails.
Please reach out to us at report@systweak.com in case you come across any such scammers and fraudsters impersonating Systweak Software.